Writing/Publishing Software is Free for a Limited Time!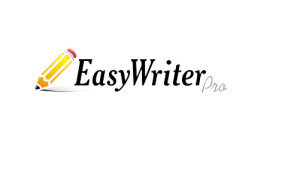 Take advantage of the special offer on the software that helps you to write and publish your book. Easy Writer Pro is now available.
Get it today and begin or complete your book.
Have you written your book and been wondering what to do next? Find out how to create, upload and market your book in our workshop or have us do that work for you.
Do you have a book in you? Have you been procrastinating on writing because you don't want to go the publisher route and wait a year for publication?  The Kindle e-book process might be right for you.
Begin by acquiring the software and signing up for training. This opportunity iwon't last. For Workshops Information, click here.
 Workshops
We run workshops on line.  Click here to see information on workshops.
What you learn in the workshop:
Book Creation
You will learn how to
Use the software to write your book
Upload your book into the software chapter by chapter
Format your pages
Create a table of contents
Enter links to other information
Build in marketing for other books and products
Change format tags for a more customized look
Submission to Amazon
You will learn how to
Set up your Kindle account
Add details to your submission for Amazon
Submit the book
Track Your Sales
Distribution to Other Sites
This part of the software allows you to submit your book to multiple other sites. Amazon may not be the only place you want to make your book available.
Promote Your Book
We will discuss some strategies and tactics to help market your book and invite you to our Easy Writer Pro marketing group that allows participants to help each other with the promotion.
Publishing Services
Some people just want to write the book and have us take care of the rest. Contact me for information about how we can take your work and publish it for you.
See Publish Your Book.
We also sell the software to publish independently of the workshops with on-line instruction.
Contact me for details.